Searches do not seem to indicate previous discussion of this matter, which initially I considered to be a depth-perception issue, but it seems not. In the RoF Felixstowe's cockpit, the rudder bars are located in a position that would make them impossible to operate. If the Felixstowe is selected in-game, the external view shows the pilot's feet aligned with the instrument panel supports, with the corresponding rudder bar totally out of reach from the seated position.
From the RoF website, the rudder bars are forward of the instrument board and very close to the bulkhead:
Couldn't find a suitable historical picture, so hotlinked from scalemodellingnow.com these shots of a Wingnut Wings model, show the rudder bars in the expected position: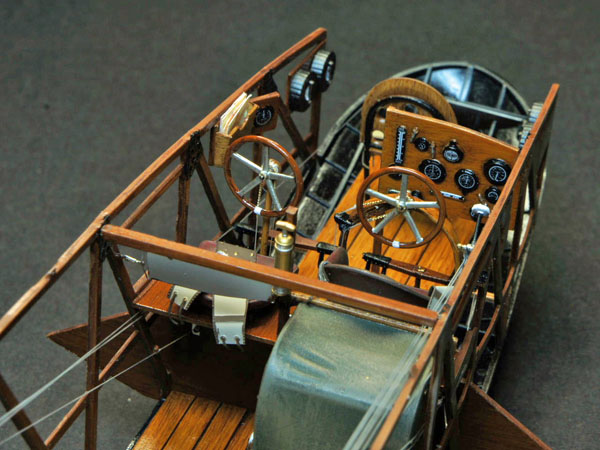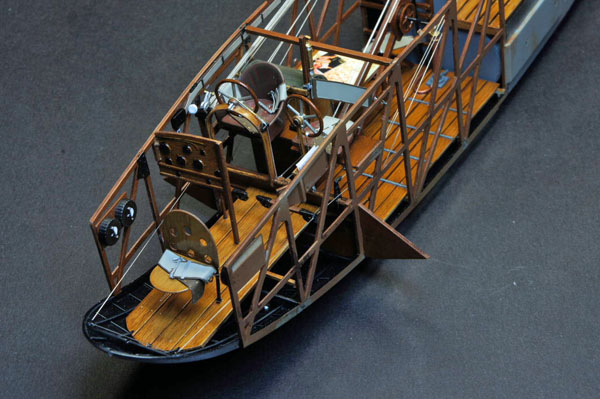 Compared to the pictured models, the RoF rudder bars are not only much too far forward, but also much closer to the floor. Of course I'm not expecting anything to be done about this, but I just wondered if anyone had any thoughts on the situation.