Are you looking for a group of dudes who are serious about flying in a historic and realistic manner? A group that flies all aspects of the IL-2 brand and is broaching into Flying Circus in an organized manner? A group that flies nearly every flight sim available and has some of the best expertise you can find in flight sims or in real aviation? A group that is tight knit, lots of friendly ribbing, and allows people to speak their mind? A group that builds friendships not just based on one game which usually fails miserably, but on real life connections and a plethora of other titles. If you think you have the humble attitude to take on the role as the FNG until we get to know you, keep an open mind, perhaps you can fit in and have the experience of a lifetime.
8RNAS will be our identity in Flying Circus. As Flying Circus has become more fleshed out, we've determined it's time to get involved in some of the online action in an organized manner. We may dabble in RoF on a cuasula basis as well, likely geared towards naval ops since it;s the only platform providing it currently. When some variant of the Pacific or Korea is released, we will take on the role of an American Naval Fighter squadron aka VF-xx. In normal IL-2 we fly both sides of the spectrum and look to enjoy all the aircraft we paid for. Yes you will be singled out if you only play one side. As for 8RNAS history.......

The squadron was established as part of the Royal Naval Air Service on 25 October 1916 at Dunkirk as No. 8 (Naval) Squadron. In its early days, the unit flew Sopwith Pups, 1½ Strutters and Nieuport Scouts. Later in World War I it re-equipped with Sopwith Camels and was assigned to artillery spotting. The squadron returned to the UK briefly before being sent back to France to face the German offensive. While in France a significant number of Camels belonging to the squadron were destroyed by the RAF to prevent the Germans capturing them during their advance. When the Royal Air Force was formed on 1 April 1918, the unit was renumbered to No. 208 Squadron RAF. After the war ended, 208 Squadron remained with the occupying forces until August 1919, when it again returned to the UK for disbandment on 7 November 1919 at Netheravon. During the war, the squadron claimed 298 victories. Twenty-five aces had served in the squadron. Notable among them were Anthony Arnold, Charles Dawson Booker, Robert J. O. Compston, Harold Day, Stanley Goble, Edward Grahame Johnstone, William Lancelot Jordan, Robert A. Little, William E. G. Mann, Richard Munday, Guy William Price, George Simpson, Reginald Soar, Ronald Thornley, and James White.
https://en.wikipedia...08_Squadron_RAF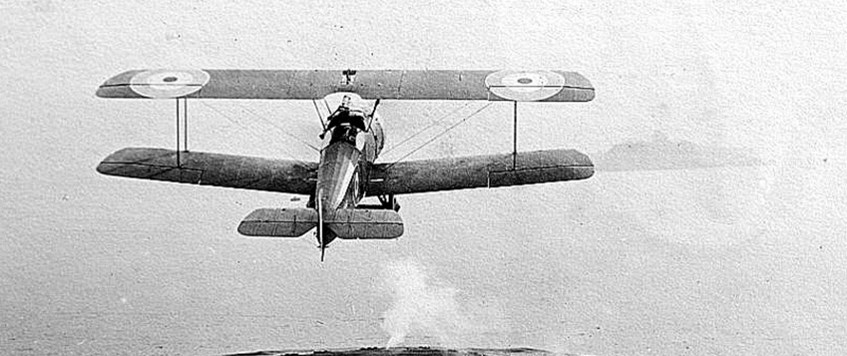 Although not required, we are always open to new blood if they abide by the rules posted in our discord. If you're a discord lurker and don't respond promptly after the 10 minutes counter is complete expect to be queried and then booted, you've been warned. If you decide this concept we've created interests you, and you communicate in our discord, we require you to get on comms with our original members and have a chat, and preferably a flight as well. This lets us gauge your personality. FYI cocky virtual aviators get booted real quick. You MUST be from North America, no exceptions to this rule. You must be 18 minimum (preferably 21) and mature. If you can abide by these rules, have thick skin and can dish as well as take criticism, instruction, ribbing, then go here.
******AFTER THE 10 MINUTE COOLDOWN ON TYPING, INTRODUCE YOURSELF OR YOU WILL BE BOOTED.********