Lately I've observed some new pilots on Aces Falling and New Fliers & Friends struggling to start their engines and take off. If you are one of those pilots, I understand how helpless you can feel after trying for the sixth time to get your SPAD's engine to turn over - I myself was at that point once. ;)
But I've got good news for you: As daunting as complex engine management seems, it is really not too difficult to get the hang of. With just a little practice in Quick Mission, you'll know all you need to know to be bashing around multiplayer in no time. :D
Please note:
For demonstration purposes, I will be referencing the game's simple gauges.
Let's start off with a universal engine principle:
I) Engine management when diving
When starting a steep dive, don't go into it at full throttle. As you dive, the speed of your fall actually turns the propellor so fast that it will damage the engine (badly) if the engine is running full throttle. If simple gauges are available, (right click and hit the icon for simple gauges) watch your RPMs; if the needle ever crosses into the red zone, you're in trouble.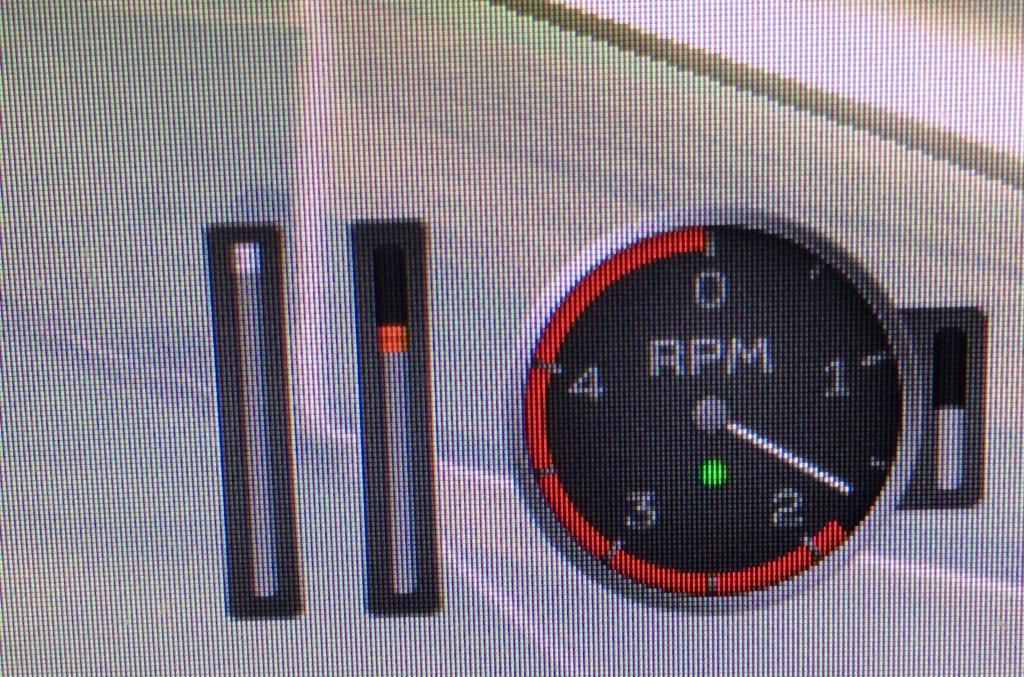 Another way to manage engine speed is with the Blip Switch. This little beauty will momentarily stop the engine when you hold it down. This is useful for slowing down, but don't hold it down for too long, or you will actually kill your engine. The natural control for it is
Left Shift + E Key
but I would recommend programming a button for it on your joystick that is easier to access.
The blip switch is only available on rotary-engined aircraft such as the Fokker Dr 1, Sopwith Camel, Hanriot, Sopwith Pup, etc. On some of the earlier aircraft, there is not even a throttle: just the blip switch and mixture control! (I'll explain the mixture in the next section.)
Now we get into managing the engine itself. Thankfully WWI planes' engines aren't too complex. There's only two things you need to master: Mixture and Radiator. Some planes have only mixture, some have only the radiator and some have both, but you'll find that they both are not too difficult to learn.
II) Mixture
Mixture is simply the ratio of fuel to air entering the engine. A "lean" mixture is mostly air and a "rich" mixture is mostly fuel. You can increase/decrease the richness of the mixture by moving a lever up or down - just like the throttle. The controls to do this are naturally
Right Shift + Minus Key
(lean) and
Right Shift + Plus Key
(rich). However you may want to program buttons on your joystick that are easier to handle.
To take off, set the mixture to fully rich (no air). This is imperative if you want your engine to start. It can't run on just air - it needs fuel! Once you've done that, hit the
E key
to turn the engine on.
Once the engine has started, you then take the mixture down a notch to the "Power setting". This is the setting where you will achieve max RPMs from your engine.
This setting varies from plane to plane, so a good way to learn the best setting for a plane is to go to Quick Mission, select the plane you wish to try and fly it with auto mixture. Then hit simple gauges again to see how the mixture is set for that plane. Here are some examples of the power settings for different planes: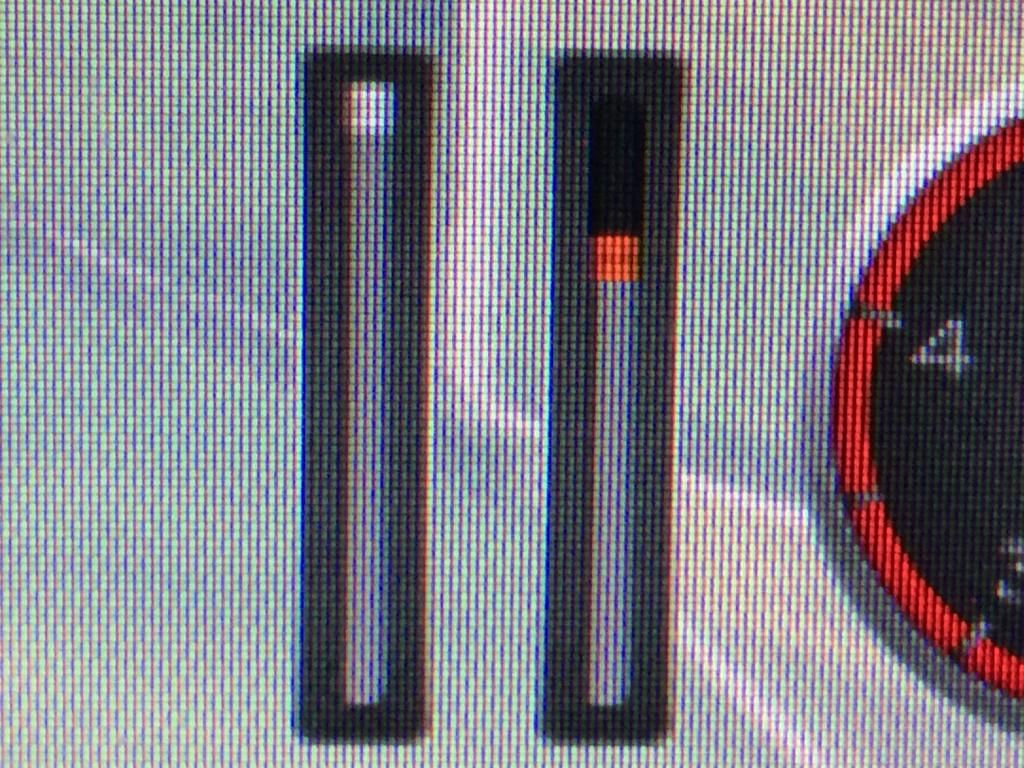 Fokker Dr 1
Hanriot HD.2
With planes that use mixture you will see a small track with a red bar in between the throttle indicator (far left) and the RPMs gauge (far right). This is your mixture gauge and it indicates the ratio of fuel to air entering your engine. When the red bar is all the way to the top of the track, your mixture is all- fuel - "fully rich". When the bar is all the way down, your mixture is all air - "fully lean".
(Note: If any of you have more questions or want to get a more in-depth understanding of mixture, here's a video by a user named Requiem)
https://m.youtube.co...h?v=cHIvmymawb0
III) Radiator
The radiator is a vent for the engine with shutters that can open and close. When the shutters are closed, it prevents heat from escaping the engine; when the shutters are open, they allow heat to leave the engine into the air. You want them shut at high altitude and in cold weather, but you want them open at least some during normal conditions, or your engine will overheat and seize.
The warning sign that your engine is overheating is a trail of thick white smoke pouring from the exhaust. If that happens, cut down the throttle a tad and open the radiator.
This is extremely important to understand if you are flying a radiator-equipped aircraft. I can't tell you how many times I've seen new players flying around trailing thick white smoke from an overheating radiator. Heck, I was one once! And from personal experience I can say that this simple mistake will kill your engine, diminish your combat performance
and
act as a flashing neon arrow pointing you out to every enemy pilot within sight. Not fun stuff. :P
To view your radiator, hit simple gauges again. On a radiator-equipped aircraft, you'll see a track to the left of the RPMs gauge. This track is identical to the mixture track except for the fact that there are two thin white bars - one on each end of the track. When these bars are fully extended, they meet in the middle, giving a "shut" appearance. If the bars are extended and the track is "shut", your radiator is shut as well. If the bars are withdrawn and the track is "open", then your radiator is too.
Attached to the right side of the RPMs gauge, you'll see an engine temperature track. If the brown bar slips into the top and turns dark-brown/red during flight (overheating), open the radiator. If the bar drops to the bottom and turns gray (overcooling), close the radiator. Here are some photos of the radiator track: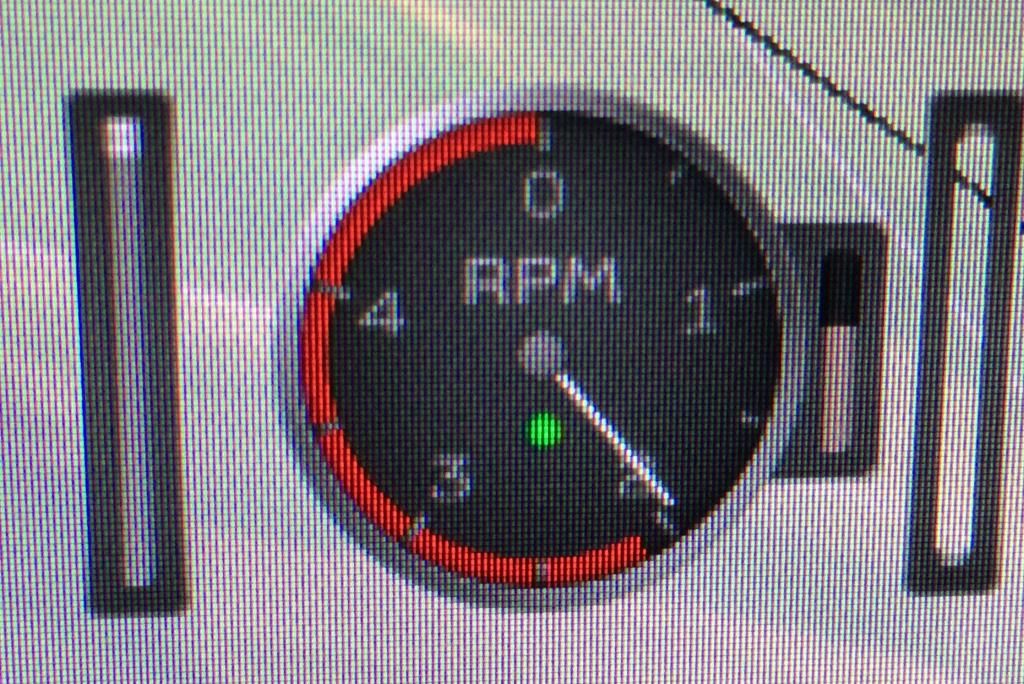 Fully open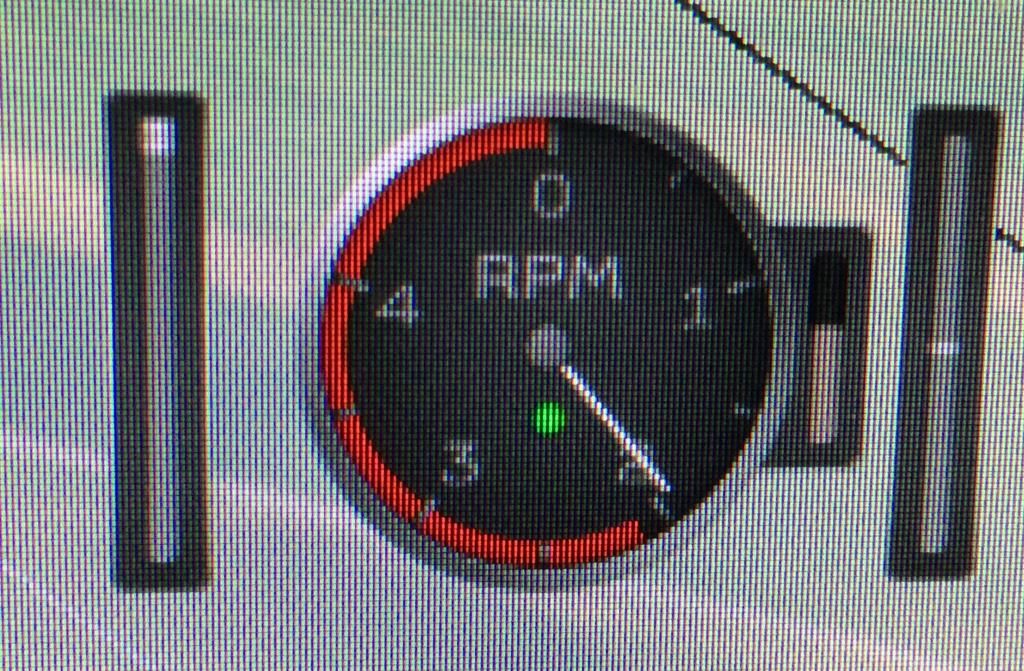 Fully closed
The controls for the radiator naturally are:
Right Ctl + Minus Key
(further shut) and
Right Ctl + Plus Key
(further open). Like I said with the other controls before however, you might wish to program some buttons on your joystick to better manage these.
Finally, here is a complete list of all currently-available ROF planes and their engine type (radiator, mixture, both or neither):
Albatross D.II/D.II lt - neither
Albatross D.III - radiator
Albatross D.Va - radiator
Fokker E.III - mixture
Fokker Dr. 1 - mixture
Fokker D.VII/D.VIIF - radiator
Fokker D.VIII - mixture
Pfalz D.IIIa - radiator
Pfalz D.XII - radiator
Halberstadt D.II - neither
Halberstadt CL.II/CL.II 200hp - radiator
Roland C.IIa - neither
DFW C.V. - neither
Brandenburg W.12 - neither
Gotha G.V - radiator
Nieuport 11 - mixture
Nieuport 17.C1/17.C1 RUS -mixture
Nieuport 28.C1 - mixture
Hanriot HD.1/HD.2 - mixture
SPAD 7.C1 150hp - mixture
SPAD 7.C1 180hp - radiator and mixture
SPAD 13.C1 - radiator and mixture
Breguet 14.B2 - radiator
Sopwith Pup - mixture
Sopwith triplane - mixture
Sopwith Camel - mixture
Sopwith Dolphin - radiator and mixture
Sopwith Strutter/Strutter B - mixture
S.E.5a - radiator and mixture
Airco D.H.2 - mixture
Airco D.H.4 - radiator and mixture
F.E.2b - radiator and mixture
R.E.8 - neither
Bristol F2B/F2B (F.11) - radiator and mixture
Handley Page 0-400 - radiator and mixture
Felixstowe F2A - radiator and mixture
Sikorsky S-22 - neither
Sikorsky S-16 - mixture
That is all you need to get flying in multiplayer! And if you don't get it right the first time, don't give up hope and quit. No one ever quits learning - I should know. I've been flying over a year and I still feel like a complete novice sometimes! Good luck then, and I hope to see you up in the blue yonder sometime.
Salute!
- HotleadColdfeet (JG1_Hotlead_J10 online)