This aircraft, Serial No. unknown, was depicted in a profile in Schlachtflieger! It was flown by an unknown pilot with Schlasta 11, and is depicted here as displaying standard Jasta 11 markings of a blue and black fuselage with thin black and white bands around the fuselage and a chevron of thin black and white stripes on the bottom of the lower wings. The aircraft also displayed a white "6" on the fuselage. In the absence of hard evidence as to exactly which engine was used in this specific aircraft, it seems reasonable to assume that any aircraft flying after the 200HP engines were introduced might have had one installed during a maintenance refit (e.g., as might happen when the original engine wore out or was damaged and had to be replaced), so I have created a version of this skin for both the 180 HP and the 200HP variants.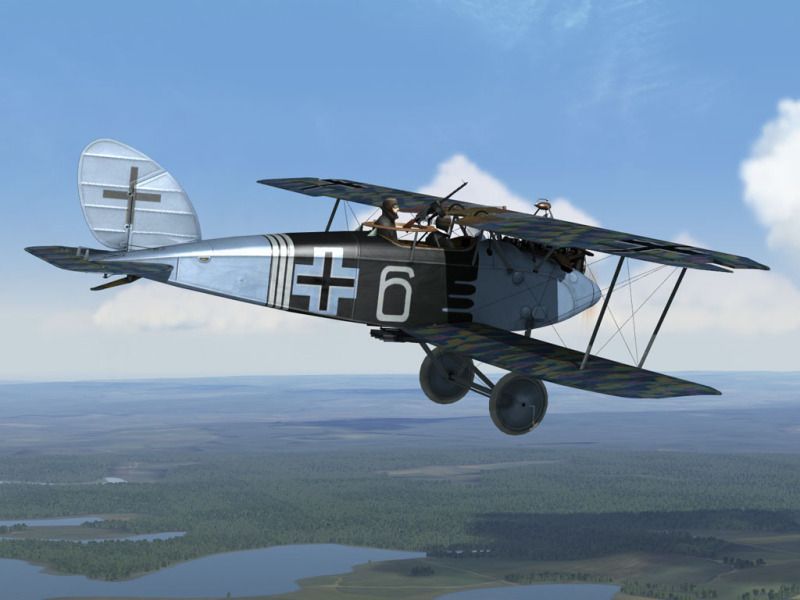 References:
Schlachtflieger!, Rick Duiven & Dan-San Abbott, pp. 178, 187.
Download (both versions): <!– m –>
http://www.mediafire...L2a_Sch11_6.zip
" onclick="window.open(this.href);return false;">
http://www.mediafire.../file/l36dxa044
… ch11_6.zip<!– m –>
Feedback and votes will be welcome.