This aircraft, Serial No. unknown, was depicted in a profile and some photographs in Schlachtflieger! It was being flown by Uffz. Kuhlmann and Ritt. Schmalschläger (CO of Schlasta 26b), at Erkeghem airfield in January 1918. The aircraft displayed the standard Schlasta 26b markings initiated by Ritt. Schmalschläger, a stylized red nose with flame-like markings and a white '5' in a red circle on the fuselage, with Iron Cross markings. Typical of some early Halberstadt CL.IIs, the upper surfaces were covered with the lozenge fabric normally used on the undersurfaces (the normal upper surface fabric being in short supply), and the undersurfaces were covered in a clear-doped linen finish.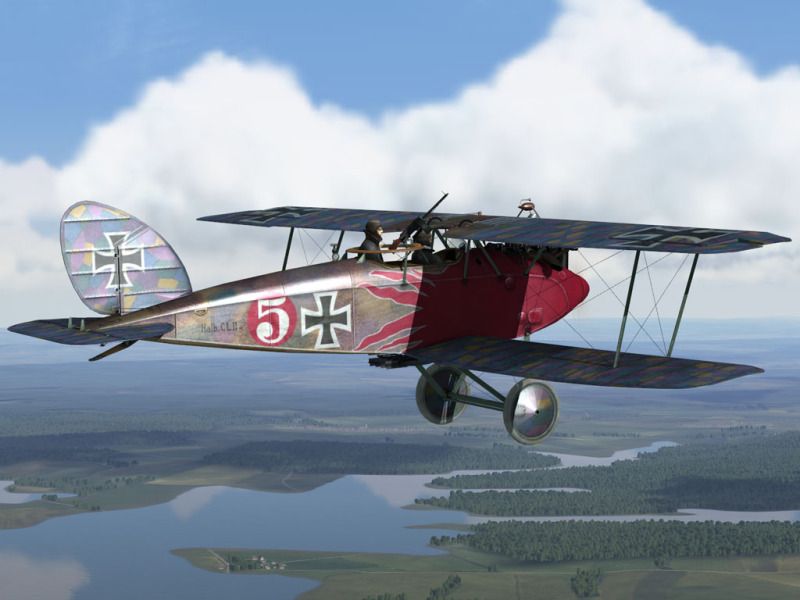 References:
Schlachtflieger!, Rick Duiven & Dan-San Abbott, pp. 181, 191, back cover.
Download: <!– m –>
http://www.mediafire...h26_5_final.zip
" onclick="window.open(this.href);return false;">
http://www.mediafire.../file/beqc6n0ew
… _final.zip<!– m –>
Feedback and votes will be welcome.