Mea culpa <!– s:oops: –>
<!– s:oops: –>
Unfortunately, I stumbled upon some additional reference materials (largely thanks to Imp) a little too late in the testing/release cycle for this latest release, and I had already completed some of the HCL2 skins for the official pack based on some incomplete research, and it was too late to get the corrected versions into this release.
So, here are some corrected versions for the following skins:
Schlasta 26 No.6, Unknown Pilot:
Schlasta 26 No.4, Unknown Pilot:
Schlasta 27 No.2, Unknown Pilot:
(I found an old post by DSA on the Aerodrome forums indicating that this aircraft was actually finished in the early Halberstadt scheme of bottom-lozenge-on-top and CDL on bottom, so I've redone it in that fashion):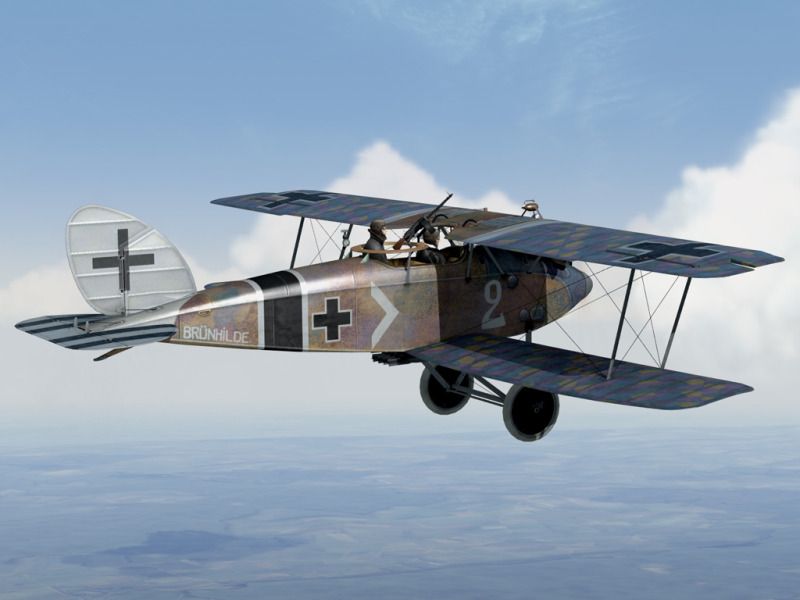 Pearson/Colslaw has posted a correction to the information in his CD (which I used for the following skin) indicating that the following aircraft was not with Schlasta 21 but actually with Schlasta 24b, so I've tweaked the file names and .txt file to correct that so it can be fixed in the next release (updated to reflect Pearson's latest information that the stripe and '5' were blue):
Based on some new information and an updated profile provided by Pearson/Colslaw, I have also redone another skin I had done for the Official pack based on an earlier Pearson profile:
Schlasta 23, No. 4:
I also had some others that were almost ready that didn't quite make the cut-off, so here are a couple more:
Schlasta 26 No.3, Schwarze/Schumm: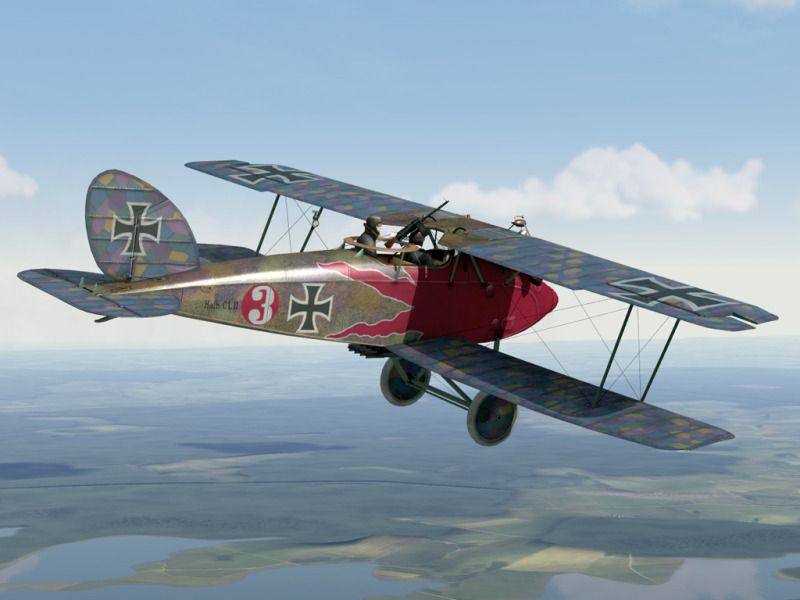 Schlasta 26 Standard - Early: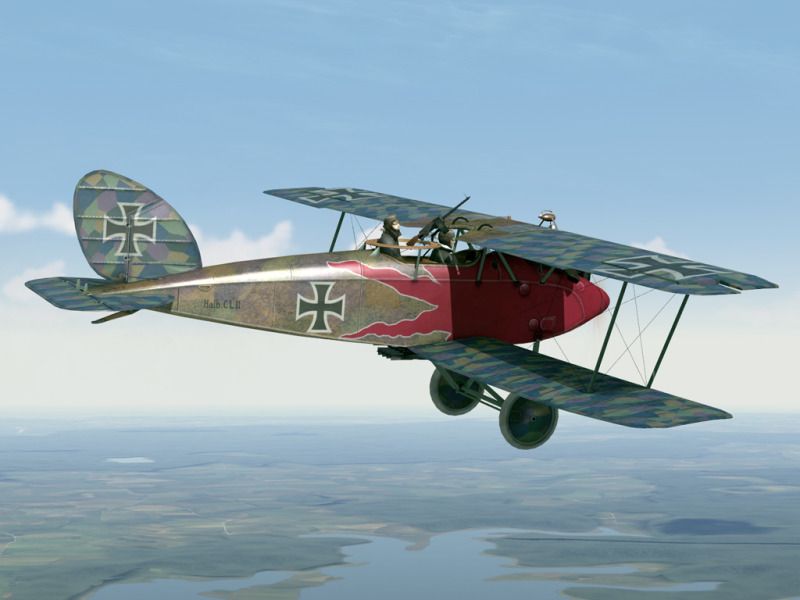 And, at the request of Dutch2, and thanks to some great information generously provided by Pearson/Colslaw, I have also added BRÜNHILDE's "sister" THEA. This aircraft, Serial No. unknown, was flown by an unknown pilot with Schlasta 27, and is depicted here as displaying standard Jasta 27 markings of black and white stripes on the tail and around the fuselage. The aircraft also displayed "THEA" and a white "5" on the fuselage, and Balkenkreuze typical of the period after April 1918. This aircraft appeared in the background of a photograph of another Schlasta 27 aircraft - No.2 "BRÜNHILDE", possibly taken at Boucheneuil airfield in May 1918. Based on a profile by DSA, it appears that, unlike her sister "BRÜNHILDE", this aircraft may have been finished in the later style with darker lozenge fabric above and lighter lozenge fabric below. Based upon the photograph, it appears that the areas around the Balkenkreuze, which had probably previously been white backgrounds for the earlier Iron Cross markings, had perhaps been scrubbed off rather than over-painted, so this aircraft has been depicted in that fashion.
(updated to fix nose camo glitch):
Download (updated for fixes noted in thread below): <!– m –>
http://www.mediafire...ent_Pack_v9.zip
" onclick="window.open(this.href);return false;">
http://www.mediafire.../file/zgoe5b08c
… ack_v9.zip<!– m –>
Enjoy!