This aircraft, Bristol F2B (F.II), Serial No. unknown (possibly C-4879), was flown at the RFC No.7 Training School, at Netheravon, England. The aircraft was painted overall in a red and white checkerboard pattern (except for the underside of the top wing, for some reason), with a green nose decorated with a crocodile mouth, and was known as "the Crocodile".
I found a photo in the book noted below that showed the details of the crocodile face better than the profile drawing had, so I've tweaked this one to better match the photo in that regard (screenshots and download file have been updated):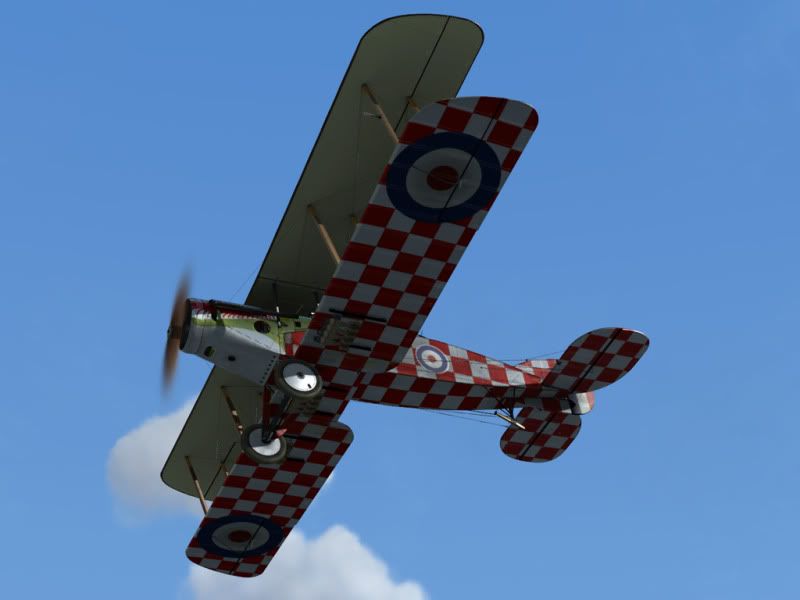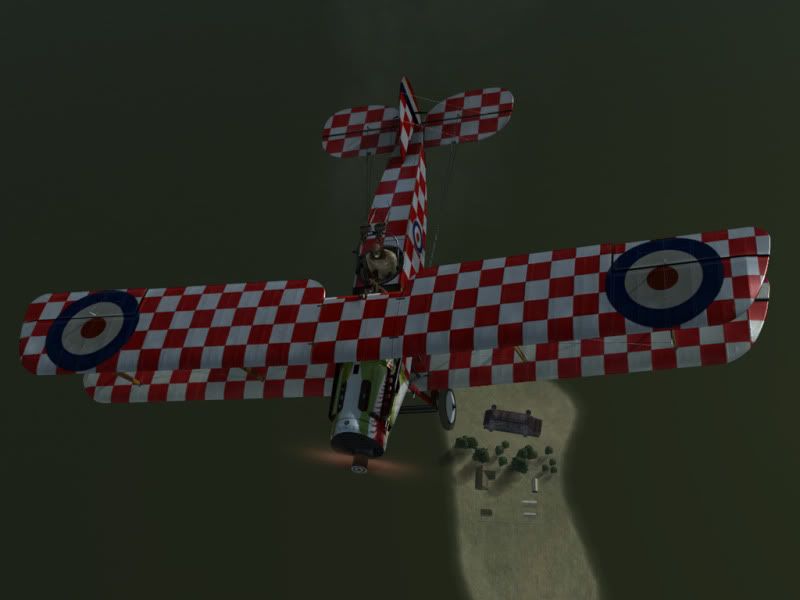 Latest version of the Croc's head (see posts below for discussion):
Reference:
Bristol Fighter in Action, Peter Cooksley, Aircraft No. 137, squadron/signal publications, p.26.
I've seen some images on a Google search showing black-and-white (instead of red-and-white) checkerboards, and some differences in wing or tail surfaces checked or not, so research is ongoing but I've chosen to go with the info from the book noted above so far.
Download (updated): <!– m –>
http://www.mediafire...roc.updated.zip
" onclick="window.open(this.href);return false;">
http://www.mediafire.../file/13bmy4q07
… pdated.zip<!– m –>
Feedback and votes will be welcome!